12 documents you'll need when purchasing a car in Norwood
You've done all the research you needed to do, from the year to the make and model, and have settled on a Honda. You've even done price shopping to make sure you're getting the best deal from Boch Honda.
It's now time to go into the dealership and you're wondering what type of documents you might need. Don't worry, we've got you covered with a list of the essentials and then some to make sure all your bases are covered. The last thing you want is to get hung up in the buying process.

You'll want to run down this checklist before heading into the dealership. Make sure you have everything – it'll help the buying process to move along that much faster.
Your unexpired driver's license. Let us verify you're a licensed driver and legally prove you are who you say you are.

Form of payment. You can pay by check, by cash, by loan and, in some cases, even by credit card.

Recent pay stubs. This helps with any financing routes you may choose to follow.

Proof of insurance. So you can drive your new vehicle right off the lot.

Credit score and history. This helps to dictate the loan terms we can get for you.
Your trade-in – and the documents that go with it
Trading in your car with us here at Boch Honda? You'll need to bring in a few things with you in addition to everything mentioned above.
A clean car. You don't need to get it detailed – we've got one of the best teams of detailers in Norwood right here at Boch Honda, but you'll want to get it washed and clean it up.

Service records. Beyond the vehicle history report, we love to see documentation of regular preventative maintenance, as well as major repairs that you've had to take care of over the years.

Vehicle title and registration. We'll need these papers to take ownership of your trade-in.

Loan information and Pay-Off Amount. If you are still paying a loan, the company that owns the vehicle will want to get paid, and we'll get the vehicle title from them.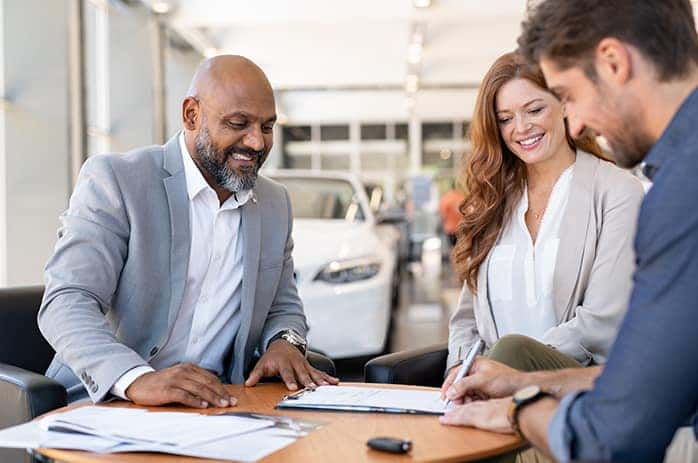 When you come into the dealership to make your purchase final, having all of these things on hand helps to make sure you don't spend any more time at Boch Honda than you need to. They also help to keep you from making additional trips or missing out on potential savings.

Want to get more information on what you need to bring to purchase your next car from Boch Honda? Ready to purchase that new vehicle today? Contact our staff at Boch Honda for more information.
If you enjoyed reading this post and found it helpful, please share with your friends and family, thank you!